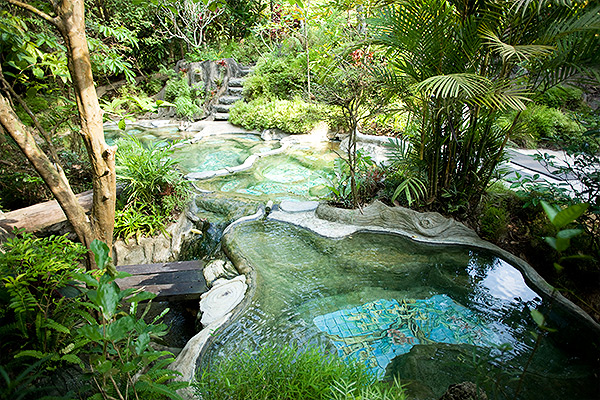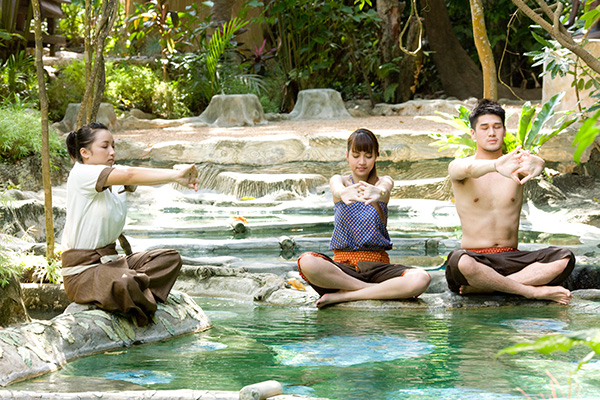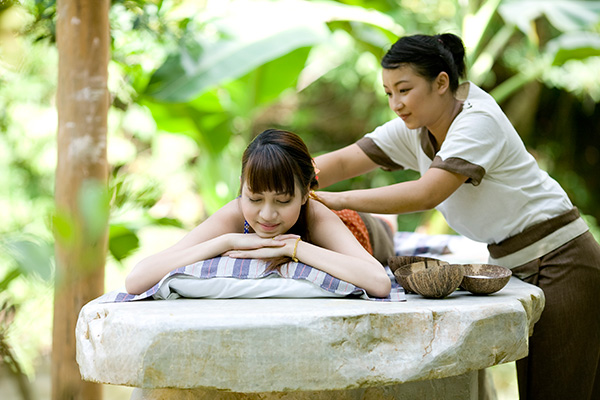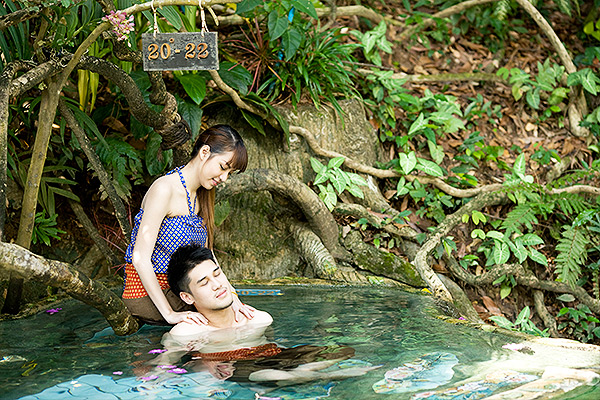 (Daily 08:00 - 16:00)

Hotel pick-up in air-conditioned transport. Please note that pick-up times do vary depending on your location. Take the trip to Kao Nor Ju Ji Park, here about 45 mins walks reach to the Emerald Crystal Lagoon or call "Sra Morakot", because we start early, there are only few people, stop for relax & enjoy the beauty. Have a little trek to explore the amazing Blue Lagoon ( if possible to entern), which showing up in the middle of the Jungle.

Continue drive to the private area of Natural Jacuzzi. Discover tropical plantation with lots of fruits-season and beautiful fauna. Explore the hot waterfall and its cascades, full relaxation massage in one of riverside Sala (pavilion) and practice the art of Thai self-massage (Yoga Technique). A healthy Thai lunch and unlimited herbal drink & tea will serve.
The source:         the sources of 38 – 45 C. spring water was discovered by chance in 1989 when digging the ponds for a plantation.
The qualities:      water is clear and odorless: the PH values is 6.9 and rich in beneficial minerals.
The facilities:       6 large private dip pools, designed to blend in with the natural surrounding inspired by the spring natural shape.
each pool has different  temperature levels ranging from 38 – 45 C.
each pool has a hidden cold water area. Both chilled and at normal temperature for a perfect hydrotherapeutic
experience

Healthy Thai Lunch and unlimited herbal drink and tea will serve. After lunch we drive to visit Krabi Symbol Temple "Tiger Cave Temple" with its beautiful valley of 1000 years old jungle &the meditation-Centre. If you have good condition may take steps to the viewpoint (1237steps).

>Incl: transfer, guide, lunch, fruit, drinking water, 1 hr. Thai Massage- Head-Should- Neck, Water Yoga and insurance
> What you need: sun-protection, cap, camera, mosquito spray, swimsuit, towel and may be cloth for change

* visiting Temple and local area, please dress appropriately and respectfully
** If client stay at Rayavadee or Railay Beach, addition charge roundtrip transfer to/from mainland pier 650 x 2  ways per person
** all route and time are subjected to change and the weather conditions
Remark:  - this program is not suite or recommend for high blood pressure and heart problem