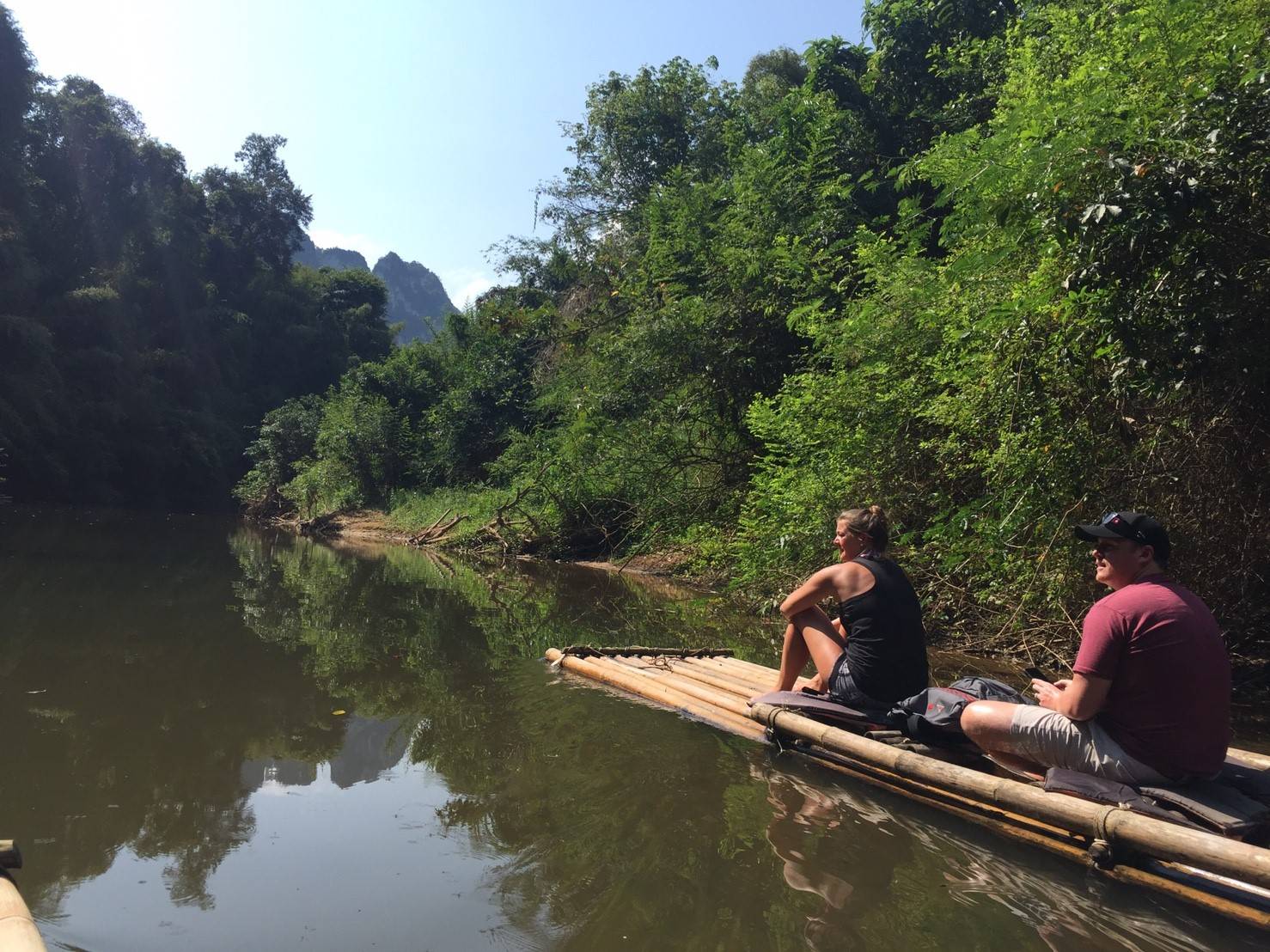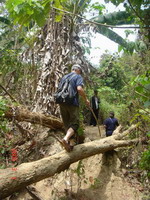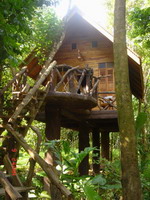 Day 1     L / D
Hotel pick-up in air-conditioned transport. Please note that pick-up times do vary depending on your location. Drive through Phang Nga province passing rubber plantations and small villages en route to Khao Sok. Nearing our destination the scenery changes, beside the road views of mountains covered in rainforest can be seen. Along the way stop at Bangtong Temple or Wat Mahatat Vachiramongkol, which was graduated for the King Rama 10. This temple is golden, with a large, elegance and majestic gazebo. There are colorful drawings and statues. It is one of the most seen Temple in south of Thailand now. Guide will explain the most information of the Buddhism and this Temple.

Afterward drive to Khao Sok a part of the largest area of rainforest in southern Thailand. The Sok river valley cuts through the jungle and spectacular views of Limestone Mountain and cliffs can be seen. This was once part of an ancient trade route linking China and India.

A buffet lunch of freshly prepared Thai dishes cooked not too spicy will be served. After that continue have experience seeing the jungle by raft on Bamboo down the Sok River. A local guide paddles the raft and he is expert at spotting any animals along the way. The exotic tropical vegetation clinging to the river banks with limestone cliffs and mountains rising up on both sides creates a secret primeval world that very few people ever see. Birds such as hornbill, kingfisher, heron, egret, various reptiles and even wild monkeys live in the area. Then we drive to a little nice resort near the Sok River, some can swim or can enjoy the seeing the Holy Monkey. A overnight here.

Day 2     B / L
Wake up on the edge of the jungle, sometimes the surrounding hills are covered in mist which slowly melts away as the sun comes up and gibbons can often be heard making their territorial calls high up in the rainforest canopy. Take a leisurely breakfast at the resort then it's time to explore the jungle on foot. The trek is designed to show a variety of ecological environments including big trees, jungle vines, lianas, palms, ferns, wild orchids, bamboo forest, insects, reptiles and sometimes mammals. It is not a wildlife safari but a chance to see the rainforest which has the greatest variety of life forms known to man. The wild animals that live here tend to be nocturnal but sometimes they can be heard moving in the undergrowth or their distinctive smells encountered. Wild elephant live in the park but are seldom seen. The trek is not too difficult. Picnic lunch in the jungle. After lunch return to the resort then onward transfer to your hotel in Krabi again.

> Incl: transfer, guide, drinking water, fruit, lunch, national park fee, standard accommodation for 1 night and insurance
> What you need: trek shoes or sport shoes, mosquito spra, cap, and camera

* visiting Temple and local area, please dress appropriately and respectfully
** If client stay at Rayavadee or Railay Beach, addition charge roundtrip transfer to/from mainland pier 650 x 2  ways per person
** all route and time are subjected to change and the weather conditions